Best Jamaican Ginger Cake Ice Cream
Delicious Ice-Cream made from store-bought Jamaican Ginger Cake enhanced with some stem ginger syrup. Ginger is one of my favourites ingredients, and I was eager to come up with some recipes for my latest lockdown purchase of an ice cream maker.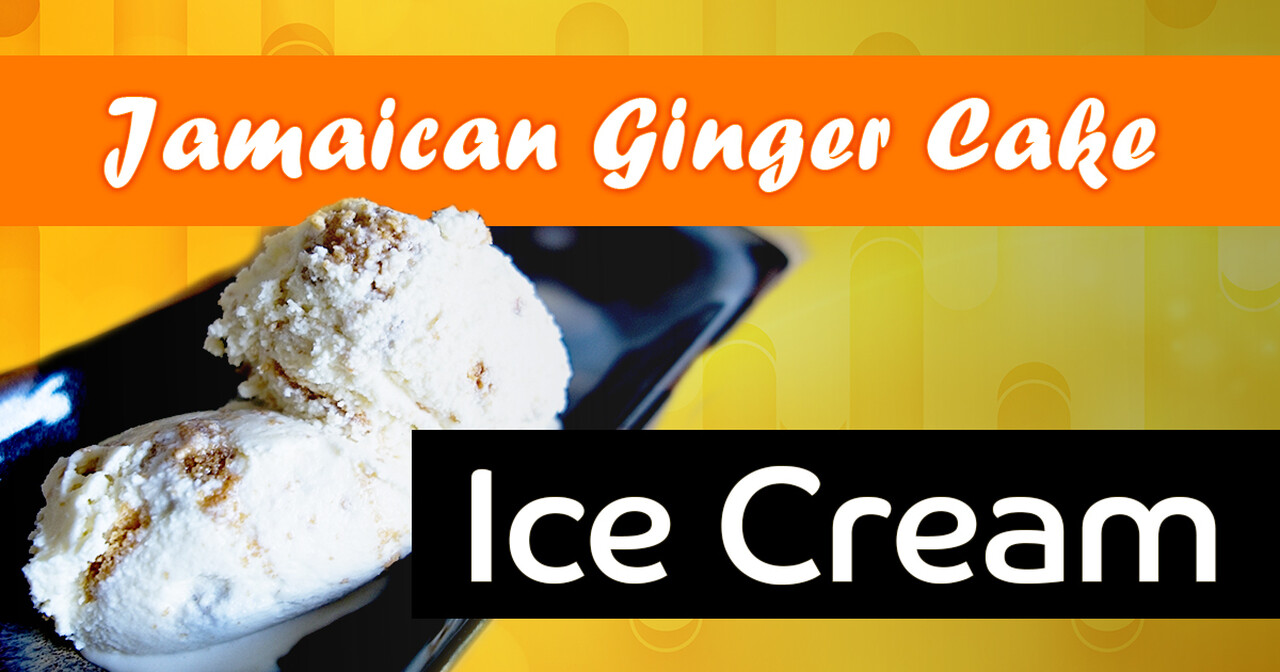 Ingredients
80 grams Jamaican Ginger Cake (McVities)
3 tbsp Stem Ginger Syrup from a jar
2 cups Double/Heavy Cream
2 ½ cups Skimmed/Low Fat Milk
½ cup Castor Sugar
2 Large egg yolks
Directions
Break up the cake into smaller pieces in a bowl. Add the 2 tbsp ginger syrup to it and stir. Reserve 1 tbsp of the syrup. Not too harshly as to keep the cake in lumps. Cover and put in the fridge
Add cream, milk and 1/4 cup of the sugar to a saucepan over medium heat.
In a bowl add two egg yolks and the other 1/4 cup of sugar and whisk until combined.
Stir your cream mixture in the saucepan for 4-7 minutes until sugar is completely dissolved and the mix is hot.
Add a splash of your saucepan mixture to your egg yolks and whisk together until combined.
Add a bigger splash in there and combine this well too.
Do this one more time and then add your yolk mixture back into your saucepan.
Continue to heat and stir for another 4-6 minutes until bubbles start appearing.
Take off the heat and transfer to a bowl. I like to add some clingfilm over the bowl but making sure the clingfilm is touching custard to stop a skin forming.
Put your custard in the fridge until completely cooled. About 2 hours or so.
Add custard to ice-cream machine operate as per your machine's guidelines. When at the point of soft-serve, add your cake mixture. Drizzle your remaining tbsp of syrup in too. Leave it to fold in for another 30 seconds or so.
Remove from machine and freeze for an hour
The 'Jamaican' comes from the ginger root, which was historically a medical form of ginger known as Jamaica ginger was a popular stimulant!
McVities Jamaica Ginger Cake is a moist, sweet loaf cake with a delicious ginger 'kick'. If you can't find that brand, you can either make your own or use something similar from your own country.